Post by gichaaaaann on Apr 23, 2015 18:54:31 GMT 9
Hello everyone!!
We're sorry for the late update of our birthday project

As you guys know we already held our fundraising, video message, and photocard message event for Bambam's birthday. You can see the details about the project here :
[PROJECT] BAMBAM 2015 BIRTHDAY PROJECT
And after we closed the Pre-Order for our goods and donation, we finally get the details here :
DONATOR LIST

BUA - THB 200
May Kardina – Rp. 100.000
Lizzy – KRW 77000
Narisa Saijai – THB 1177.25
Rossawan Ariyamukda – THB 10.000
Thapanee J. – THB 300
Dakyingkae – THB 800
กนกพร วุฒิอารีย์ – THB 440
พิริยา ธาวนพงษ์ – THB 40
นิดากรณ์ คงเจริญทรง – THB 90
อภิญญา เสถียรพจน์ – THB 260
ณิชา ชูสังข์ – THB 450
ปภัสรา รัตนสิมานนท์ – THB 230
รัตติกาล มณีคำ - THB 110
วิภาวี สาระวัตรัตน์ – THB 10

GOODS PRE-ORDER DETAILS

to see the design of our goods, visit here :
[PROJECT] BAM AND ME GOODS LIST
Canvas Bag : 30 pcs
Mousepad : 37 pcs
Tee : 28 pcs
Slogan : 18 pcs
Cold Cup : 41 pcs
USB Drive : 53 pcs
GOODS PRODUCTION DETAILS UPDATE
Canvas Bag :
Still fixing the design. Will start order tomorrow.
Mousepad :
Will be finished next week.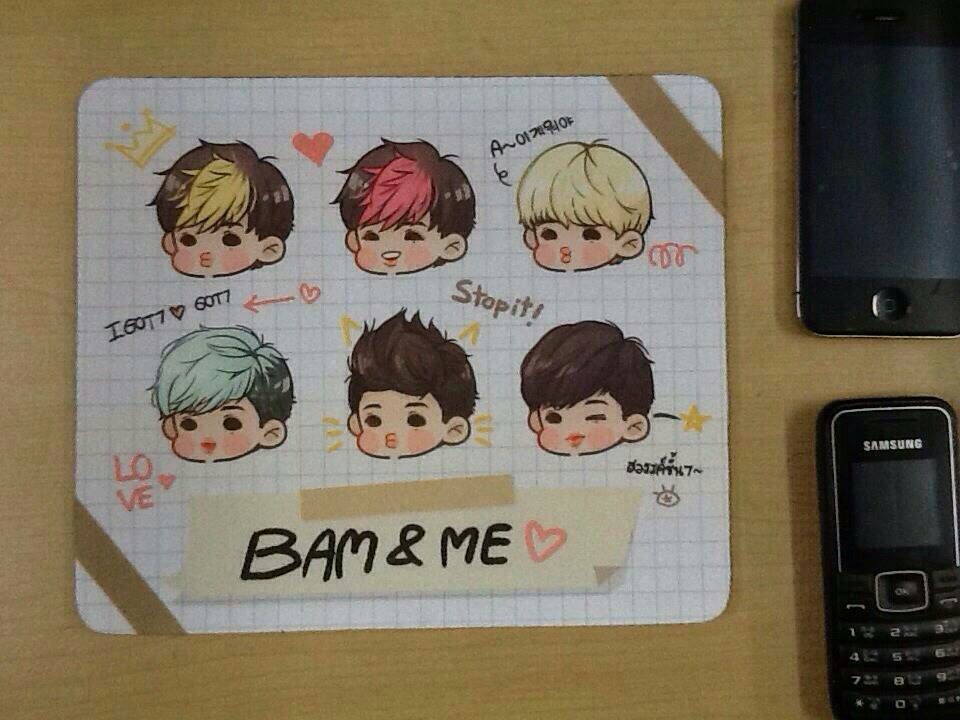 Tee :
Still fixing the design on the tee, will need 3-4 days to finished after design fixed.
Slogan :
Will be finished next week.
Cold Cup :
Cold cup still in the process but we already got the prevew.
USB Drive :
Production moved to Indonesia, need 4 weeks to make, and another week for shipping.
The final USB design can be used as keychain

For the video and postcard event, we already working on that and it will be finished soon.
CHARITY PROJECT DETAILS
We would like to inform you that there will be a major changes in our charity project. At first, we plan to donate to two places :
1. Thai Red Cross Children Home, Thailand
2. SPCA International
But, as we know there's a 7.9 magnitude earthquake hit Nepal on April 25th 2015. More than 2000 people lost their lives and around 4600 more have been injured. Many people lost their families and residences, and they really need our help. Due to that, we decided to change our charity project, we will donate all the money we got from donations and goods selling to Nepal earthquake victim in the name of BamBam on BamBam's birthday ( 2nd of May ).
Hope you guys won't mind about this major changes. If you have any concern or question, please contact us via email to : bambirthday@gmail.com or LINE : kissdatbam.
We have around 1000usd total with us now, but if you guys still want to donate, we still accept donation till 1st May 2015.
You can send donation via paypal : bambirthday@gmail.com or via domestic bank account for Thai and Indonesian fans.
[THAILAND LOCAL BANK DETAILS]
Bangkok bank - Sarunya Baibua - 0880382486
[INDONESIA LOCAL BANK DETAILS]
BCA Bank Account : Gitania Puspita Dewi - 8100600561
Mandiri Bank Account : Gitania Puspita Dewi - 1300013804243
Please send email to bambirthday@gmail.com after you transfered the money. The format of the email :

Subject : [DONATION] BAM AND ME PROJECT DONATION
Name :
KISSDATBAM USERNAME (If you have one) :
Amount of money you transfered :
Donation method : (Paypal / Indonesia Mandiri bank transfer / Thailand Bangkok bank transfer )
Date and Time:
Address (for us to send the postcard and photocard later):
We will take a pictures of the donation certificates later and send it to Bambam's as a birthday present

Thank you for everyone who participated

Stay tune for our #002 Update.