Post by gichaaaaann on Mar 14, 2016 21:31:21 GMT 9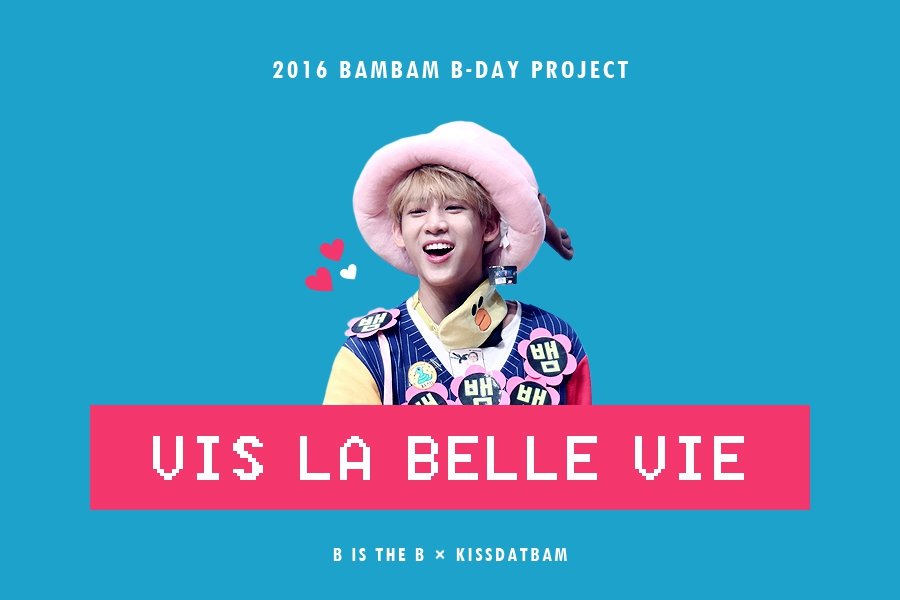 BistheB X KISSDATBAM 2016 Birthday Project.



Project Details


BamBam's 2016 Birthday Project consists of the following points:

1. Message Book
All donators have the chance to send Bambam a message through the donation form. We will compile all the messages that donators send into a message book and send it to Bambam on his birthday.

2. Handwritten Letters
Donators can choose to send handwritten letters instead. Please pick "Yes" on [ Do you want to send handwritten letter ? ] question and we will send our Korean address via email.

3. Charity Project
Due to JYPE's new policy regarding gifts, and rice wreaths not being accepted at concert venue, all raised money will be donated to charity.

Charity goal : 502 USD - but the more the merrier, so please do not hesitate to donate

However, more details will be revealed as soon as JYPE announces further details for the concert donation.

Donation period : 14.03.2016 - 14.04.2016
Donation gifts :

$12.5 or more = 5 photocards + Fanart stickers

$22.5 or more = 10 photocards + Fanart stickers + 5 postcards

$35.2 or more = 15 photocards + Fanart stickers + 10 postcards

$52 or more = 15 photocards + Fanart stickers + 10 postcards + 1 32-pg mini photobook
How to donate :

3. Make sure to choose your donation method
4. Fill the donation amount in USD
5. For paypal donation, please make the donation in USD.
6. For local bank transfer, please refer to this site to estimate how much money you will need to transfer.
7. We will give our local bank account details via email along with total amount you need to transfer (donation + paypal fee (if there is) + local shipping fee for gift)
8. Our donation period is : 14. 03. 2016 - 14. 04. 2016
9. Write your message to Bambam if you don't want to send a handwritten letter. We will include your twitter username as your signature.
10. If you choose to send a handwritten letter, you can leave the [ Message for Bambam ] box empty. Please make sure that your letter arrives before 20. 04. 2016. For both message / handwritten letter, we only accept letters in [ Thai/English/Korean ]
11. Thank you for your participation.
Contact :

Email : bambirthday@gmail.com
Twitter : @bambirthday2016 / @kissdatbam / @bistheb_52